Blue Monday has rolled around again!
My Blue Baby Shoes!
Some time back, my mom gave me a pair of my baby shoes. You can see me wearing them in the picture below. The shoes are made of blue felt. with little pink flowers embroidered on the toes. I would like to clean them up and display them with pink ribbon laces, but have no idea how to clean them without damaging them. Any ideas?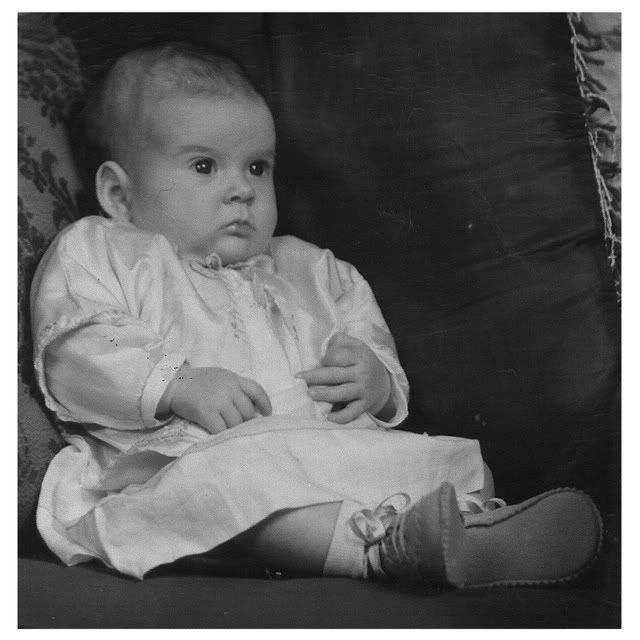 To see who else is participating in Blue Monday, visit
Smiling Sally
and take a look!
Have a great Monday!